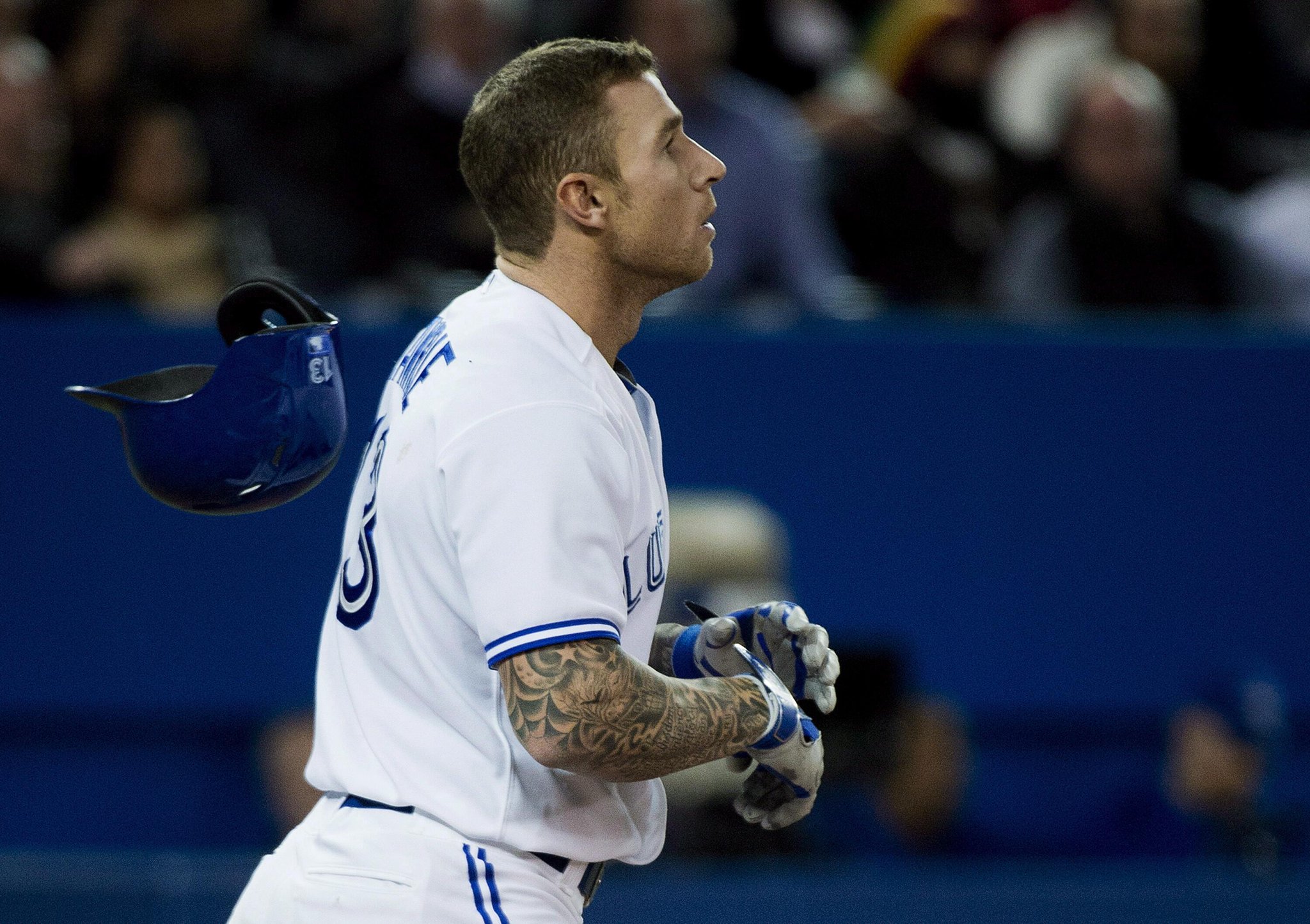 It was wrong of me to question Brandon Morrow yesterday. He delivered one of those rare performances that really make you believe in his stuff. I just wish they occurred on a more regular basis.
Over six innings of work, Morrow turned aside nine batters via the strikeout. He also walked one, but there wasn't much to criticize in terms of his control or confidence on the whole. In other words, he was electric.
This is the Morrow who could potentially lead the Toronto Blue Jays' starting rotation one day –the Morrow we all know and love.
Morrow only found himself in trouble during the fifth inning, surrendering three earned runs. Part of the damage came from a two-run bomb hit by Alex Presley. Otherwise, Morrow kept himself out of trouble by limiting the hits he allowed to five.
From here, Neil Wagner, Steve Delabar (who was hit by a ball, but is apparently fine) and Esmil Rogers closed things out in near perfect faction. Rogers conceded a late hit to the Houston Astros, but the game was essentially over by then.
In terms of offence, Melky Cabrera extended his hitting streak to nine games. Jose Bautista and Dioner Navarro continue to swing hot bats while Maicer Izturis (!) is batting .455 at the moment. (Editor's note – Don't forget about Brett Lawrie's first home run of the season! How else can I justify featuring him as the image for this article?)
The win, which improved the Blue Jays' record to 5-4, puts them in place to earn their first series sweep of the young season today. It has also propelled them to first in the ultra-tough American League East.
R. A. Dickey gets the call today. He's been temporarily sandwiched between Morrow and Dustin McGowan in the starting rotation. This move is meant to keep the bullpen fresh in anticipation of Morrow and McGowan making short appearances across their two starts. On this, I think manager John Gibbons has done an excellent job in managing the pitching staff.
I cannot say this is the start we expected from the Blue Jays, but I'll gladly take it. They have a tough series against the Baltimore Orioles next. We'll probably get a better sense of the team's true capability after then.
Photo credit: @RepublicOfK
Follow William on Twitter @williamefwilson & Blue Diaspora.
You can also follow us on Twitter @bluetoro_ca and like us on Facebook